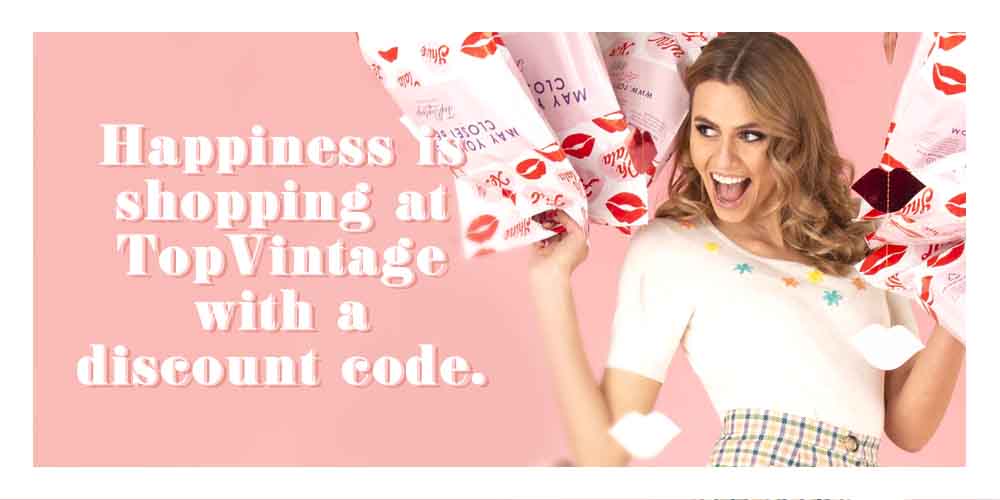 Topvintage promotional codes
Who doesn't love a discount, ladies? Great news: You can find all our current promo codes right here on this page. Unfortunately, we do not have any active Topvintage promo codes right now. But don't worry: if you sign up for our Love Letter, you will get a 10% welcome discount!

Sign up for our Love Letter
Sign up for our newsletter today and stay in the know. We use our Love Letter to update you on our new collections, special promotions and sales. Signing up means that you will never miss out. And not unimportant: Once you've signed up, you will receive a 10% discount on your first order! You can now shop that retro dress or those fabulous accessories on your wishlist and save yourself 10% while you're at it! Time to treat yourself.
 
Sale gems at a discount  
No active Topvintage promo codes available right now, but still want to enjoy a discount? Make sure you check out our sales collection. Here you will find the prettiest retro items at lovely low prices. This is your last chance to bag those pretty and affordable gems. Act fast if you want them. 

Make sure you keep an eye on this page for any current Topvintage promo codes. You don't want to miss out... Shop till you drop gorgeous!