Make the world a better place!

Besides making you happy with our retro collections, it's also important to us that our collections are produced in a sustainable and socially responsible way. Of course, it's an ongoing process (there is still a long way to go
) but it's definitely something that we focus on in our day-to-day work!


A gift for the environment
We want to limit the use of plastic as much as possible. That's also the reason why we stopped including special Topvintage goodies in our parcels last year. Even though these have always been a fun little treat that came with your new purchase, the production and the materials used (like plastic) place an unnecessary burden on the environment, among other things. In any case, we hope that we can still make you happy with the collection itself.  
We will still occasionally surprise you by adding a fun goodie to your parcel for special occasions. But goodies will no longer be included with every order. And that makes it even more special.

100% recycled plastic
Our smaller parcels (such as our letterbox-compatible ones) will be shipped in our fabulous new mailing bags. The most appropriate size of packaging will be determined for each order. 
This way no space will be wasted and more parcels can be included in each delivery. Did you know that these mailing bags are also made from recycled plastic? This packaging also weighs less than cardboard boxes which helps to reduce CO2-emissions. Of course, we hope that you are completely satisfied with your purchase! In case you're not, the mailing bag features a handy adhesive strip so it can also be used to return your order. If you don't need the bag anymore, you can throw it out with the plastic waste so it can be recycled.  


FSC-Certified Topvintage boxes
Yay! It's a lovely feeling when the delivery guy or girl brings your favourite parcel to your door. But did you know that your favourite items are delivered in a parcel made from responsibly sourced materials? Our cardboard boxes are made from paper products that originate from an FSC-certified forest. You can tell by the FSC label on the box.

Looking after our forests and managing them in a responsible way, ensures that we can continue using wood and paper forever and of course we are happy to support this.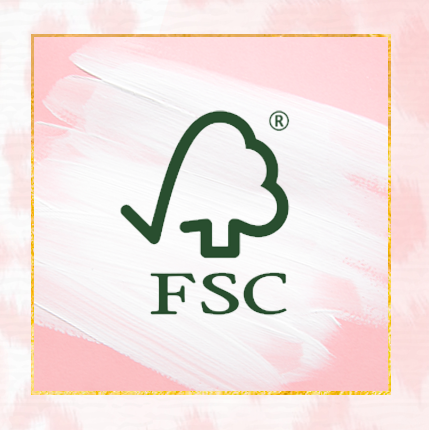 What is the FSC and what does it do?
The Forest Stewardship Council (FSC) is an international organisation that promotes the conservation and sustainable management of forests worldwide. According to the FSC sustainable forest management means environmentally appropriate, socially beneficial and economically viable management of the world's forests.

The FSC sets transparent standards, which is one of the reasons why the FSC is supported by all the major environmental and development organisations. The FSC uses independent certifiers for the certification of companies.

If demand for FSC-certified products increases, so will the hectares of forest worldwide that will be managed according to FSC standards. This will also benefit an ever-growing number of forest-dependent people and animals! 


Sustainable fashion
We mainly sell collections that are manufactured by or for other brands. This means that we don't have direct insight into (and this also means no direct influence on) their (production) chain.

However, we do believe that as a retro boutique we can have a positive impact on improving the sustainability of our collections. By increasingly working with brands that improve sustainability, we help our customers make better informed choices.


How is this reflected in our collections? 
Shopping is always fun. But it's even more fun if the products you buy are manufactured with care for people and our planet. This means that the material used in the process also matters. To make things easier for you, all the sustainable items in our collection feature a Sustainable Fashion tag. Want to know more about a specific item's material or certification? You can find all the information in the item's description under the heading 'care and product details'.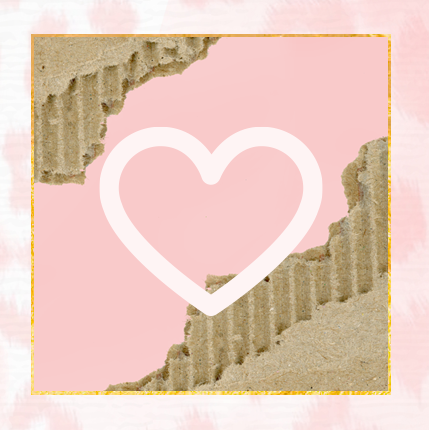 Materials
The materials covered by our Sustainable Fashion tag are:

Tencel or lyocell
Tencel is a brand name for a type of lyocell produced by the Austrian company that first marketed lyocell. It's made from wood chips and considered one of the most eco-friendly materials. This material has the luxurious look of silk, is just as strong as polyester and is even more absorbent than cotton.

Vegan
Vegans will also find something to their liking in our collection; an ever-growing number of items is completely vegan, which means that they are made without any animal ingredients or byproducts.

Organic cotton
Organic cotton is very similar to regular cotton. The difference? Organic cotton is grown without agricultural chemicals like pesticides.

Recycled polyester
Recycled polyester is made from non-biodegradable material and diverts (plastic) waste from landfills and oceans. The quality is very similar to new polyester, but its production uses 59% less energy.

Animal-friendly wool
The wool used in these items comes from sheep and is mulesing-free. Mulesing is a painful procedure that involves the cutting of strips of skin from around the breech of a sheep. The new skin is smoother with less folds and crevices where urine and faeces can settle, this keeps the wool cleaner but it's an extremely cruel practise. It's important to us that any wool used is mulesing-free because we love it when sheep are treated well.  




Certifications
Indicates compliance with the standards of one of these certifications:

PETA
PETA works on the establishment and protection of animal rights. This animal rights organisation is focused on animal welfare and animal protection and therefore opposes animal experiments, livestock industry, the consumption of animals and animal-derived ingredients, hunting as well as the use of animal products in clothing.

Fair Wear
The mission of the Fair Wear Foundation is to improve the working conditions of people who work in the garment industry. A brand or store can become a member of the Fair Wear Foundation and this means that they have to strive to improve the working conditions in the factories where they manufacture or buy their clothes. To help them achieve these goals, the FWF has a Code of Labour Practises. This code lists the rules that factories and companies need to abide by as well as the consequences of non-compliance.

OEKO-TEX
Standard 100 by OEKO-TEX is one of the world's best-known labels for textiles. It means that every thread, button and other accessories are tested for harmful substances.  

GOTS certification
GOTS is short for Global Organic Textile Standard and it is the best-known internationally recognized organic clothing and textile standard. This encompasses the organic status of raw materials as well as environmentally and socially responsible manufacturing.  

SEDEX
SEDEX stands for Supplier Ethical Data Exchange, which is a system that allows suppliers to share ethical data. This organisation supports the development of responsible and ethical business practices in global supply chains. The primary aim is to ensure that the labour conditions of employees that work for companies in the supply chain meet international labour standards. The SEDEX organisation focuses on four different pillars: labour standards, health and safety, environment and business ethics. 

FurFree
Topvintage supports the Bont voor Dieren and has therefore signed the Bontvrij Verklaring ('Fur-free Declaration'). This means that you won't find any animal fur in our collection. Bont voor Dieren (Fur for Animals) is a Dutch animal welfare organisation dedicated to the protection and rights of all fur-bearing animals. They fight for animal welfare and campaign against the production and use of fur. They are also a member of the Fur Free Retailer Program, a coalition of more than 50 leading animal and environmental protection organisations worldwide.



Our own brands 
Our collection is home to more than 200 retro brands, purchased with love and dedication by our Topvintage ladies. But did you know that we also have in-house brands? Those collections are designed in-house by Angelique and our designers and manufactured in LEED-certified factories. More and more items from these collection are also made from sustainable materials, like organic cotton for example. This is an ongoing process but one that makes our own brands more sustainable one step at a time. Find out what that means for each of the specific brands below!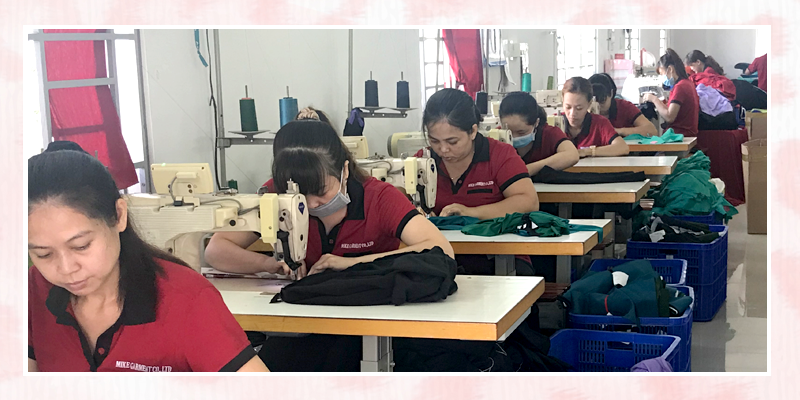 Rock-a-Booty 
Thanks to its authentic detailing, the fabulous fit and the use of high quality fabrics, Rock-a-Booty is a real denim brand with items that you will enjoy wearing for many years to come. The vast majority of our Rock-a-Booty collection is manufactured in a LEED-certified factory. This factory uses sustainable methods. For example, 98% of the water used is recycled and they use the method of 'air-drying', so no energy is wasted operating a dryer. 

AW22 collection 
Our new AW22 collection includes 5 items made of 97% organic cotton and 3 of those items are even made with 3% recycled elastane. We are also trying to source biodegradable polybags that we can use as packaging.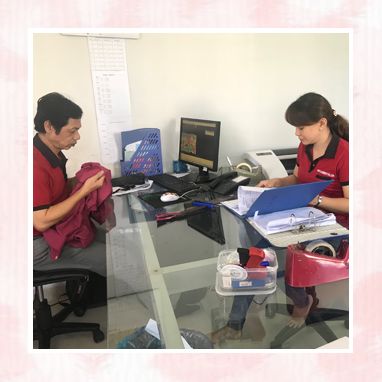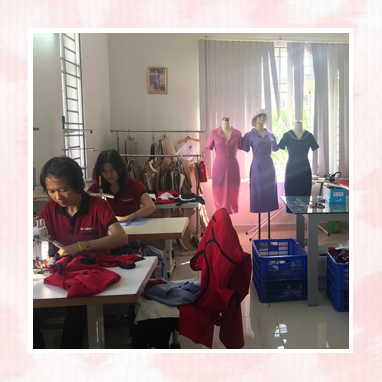 Vintage Diva & Glamour Bunny 
Vintage inspired and feminine designs, a great fit and high quality fabrics: these are some of the defining characteristics of the collections released by our own Vintage Diva and Glamour Bunny brands. The collections of both these brands are manufactured in the small family-run factory of Huong and Khoa in Vietnam. This factory provides good working conditions for its 25 employees. For example, they have an 8-hour working day, their salaries meet the requirements set by the Vietnamese government and their health and disability insurance are also paid. Our Product Manager Anoek is in close contact with Huong and Khoa and visits their factory in Vietnam on a regular basis. The collections are made using local fabrics in order to support Vietnamese entrepreneurs.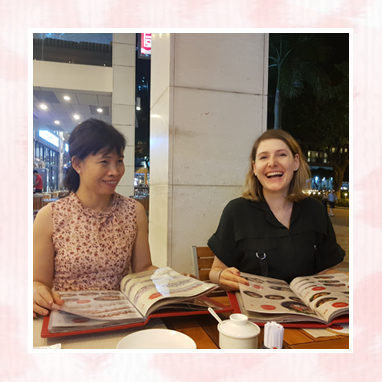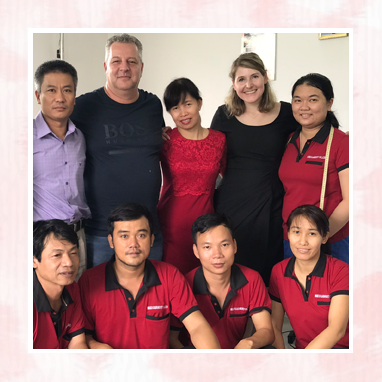 The collections  
Our main objective, which is also the most difficult one to achieve, is to use more sustainable fabrics for Vintage Diva and Glamour Bunny.   


Anoek: ''Because we produce our collections in relatively small numbers, it's not that easy for us to source more sustainable fabrics. We are required to buy many meters of the same fabric and because we only produce these items in limited quantities, we can't meet those requirements.  Besides, we also want a collection to be diverse both in terms of the fabrics as well as in the colours we use. That means that we are dependent on fabrics that are available in small quantities. We also want to continue using comfortable and body shaping fabrics, but for now those types of fabric are still difficult to recycle. So, for these brands we continue to be on the lookout for more sustainable fabrics as well as biodegradable polybags.''