Topvintage Store
A few years ago, the day had finally arrived; at the request of many customers and fulfilling a long-held dream of Angelique, we opened our first bricks-and-mortar store in Kerkrade, the Netherlands.  
Since then it has become evident that our store greatly and successfully contributes to the Topvintage experience of our customers. Our beloved customers and their partners, young and old, come from the region and from far and wide from our neighbouring countries for the full Topvintage experience.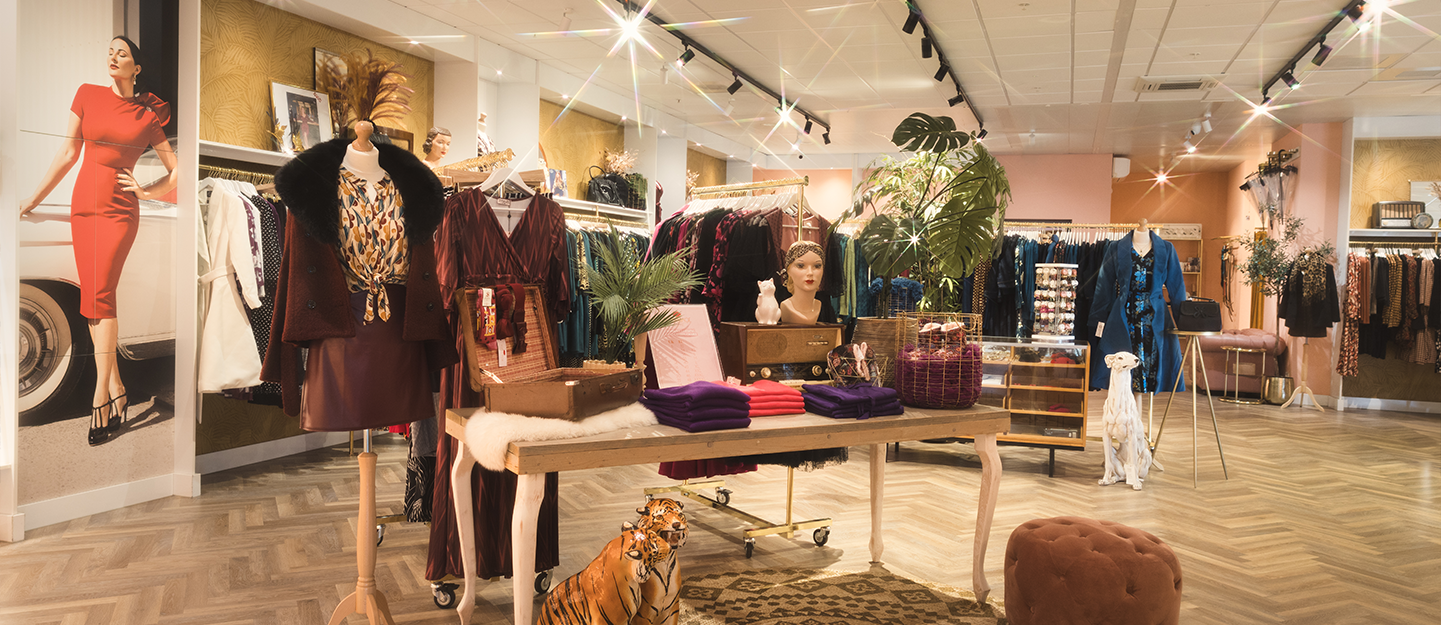 Address
Wiebachstraat 9
6466 NG Kerkrade
The Netherlands
Opening times

Monday: 1 pm - 5:00 pm
Tuesday: 10 am - 5:00 pm
Wednesday: 10 am – 5:00 pm
Thursday: 10 am – 5:00 pm
Friday: 10 am – 5:00 pm
Saturday: 10 am – 5:00 pm
Exceptional opening hours
25 December 2023 / Christmas: Closed
26 December 2023 / Christmas: Closed

Reasons why you must
visit our store at least once
We are home to the largest women's retro fashion collection in Europe
Let yourself be inspired by our in-house brands and exclusive collections. 
Our Store is located directly next to the warehouse of our webshop
This allows us to get any items or sizes for you that we don't have at hand in our Store.
You can share your wish list with us prior to visiting the Store
Is that something you would like to do? Please send an e-mail to
[email protected]
 listing the article numbers and sizes you require and you can take all the time you need to try on these items. 
Please note: we can reserve a maximum of 5 items per person in advance. These advance reservations can only be made within 48 hours of your scheduled visit.
It goes without saying that you can visit us spontaneously too! 

Get honest & personal styling advice from our stylists.
The stylists in our Store will address everyone in their mother tongue, be it English, French, German or even the local dialect. It just makes shopping so much easier!
We are happy to help you discover your personal style. Empower yourself!
Get showered with compliments when wearing our feminine clothes. We always think outside the box, so we can surprise you with something new from our collection that you may not even have considered wearing yourself. Enjoy our first-class service, which also includes welcoming you in our coffee corner and giving you personal attention.
Our Store is conveniently close to the motorway

The Store is located in a beautiful area, near the GaiaZOO and the city of Maastricht or you can for example explore the rolling hills of southern Limburg. There are plenty of free parking spaces in front of the store and the store is wheelchair accessible.
At the end of the day it's our main priority that you feel good in your new favourite outfit and leave our store with a big smile on your face. In short: Fall in love with yourself again… if that happens we have accomplished our mission. Will we see you soon?  

With love from team Topvintage
Our gorgeous customers
Did you take pictures of yourself in your new outfit, and would you like to see these pics in our social media feed or on our website? Be sure to tag us using @topvintage_store or just let us know! And if you like, we can also take pictures of you in your new outfit and share these (subject to your approval of course) on our social media channels. Shine bright like a diamond!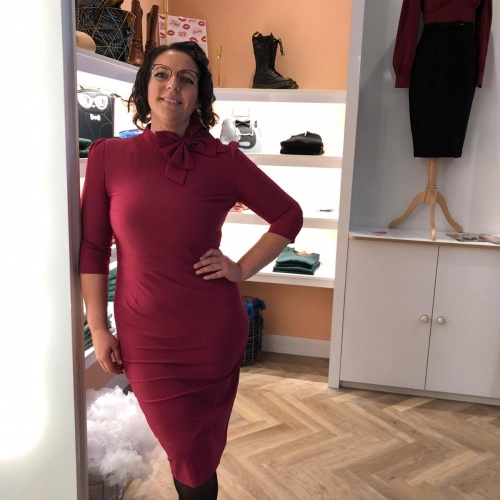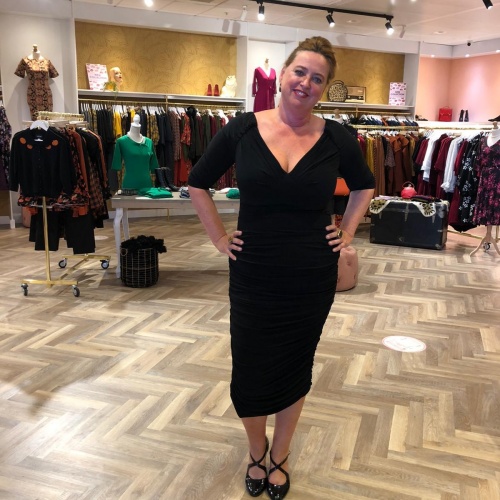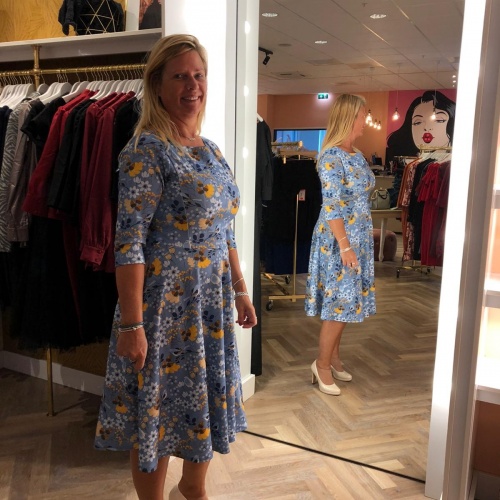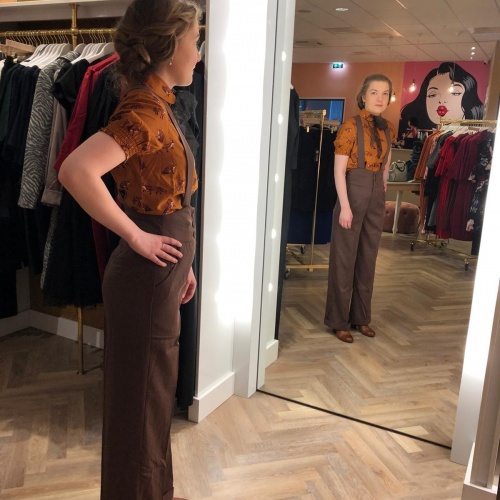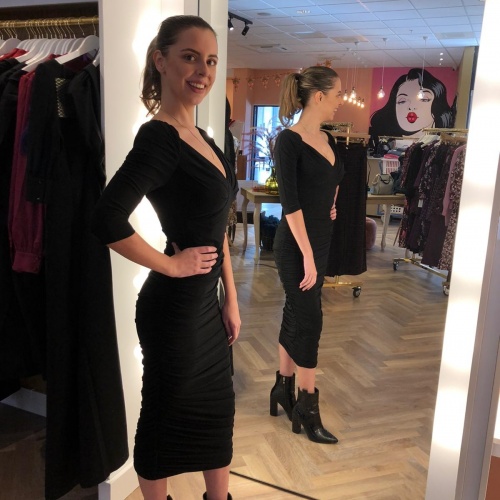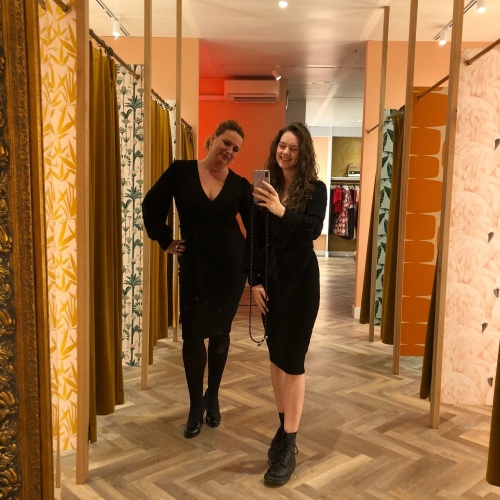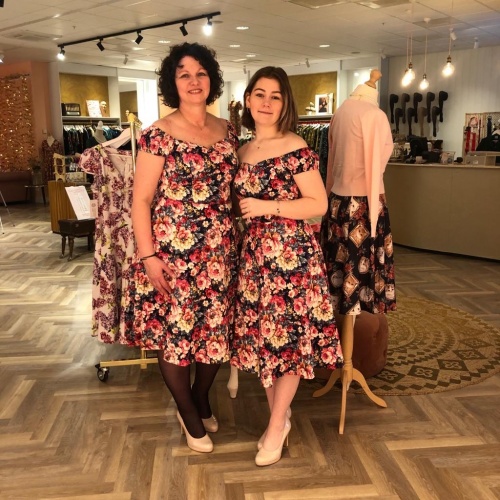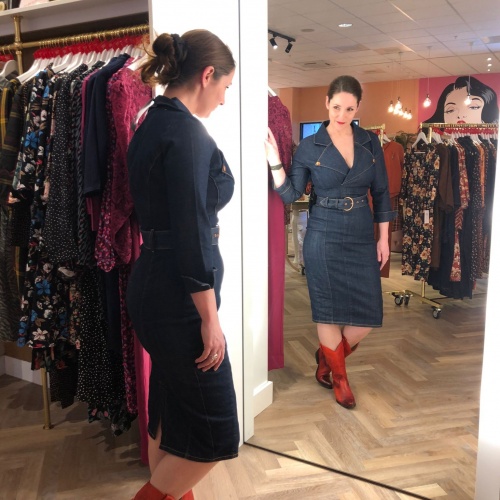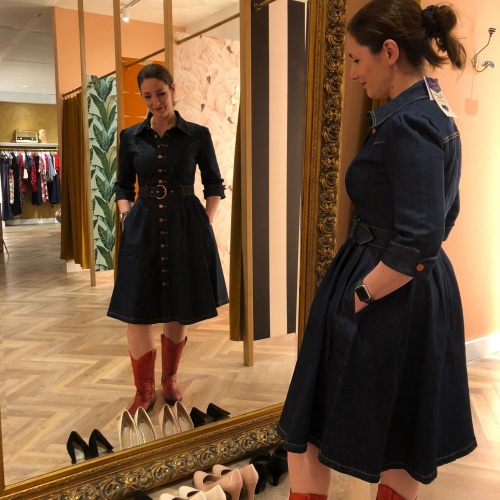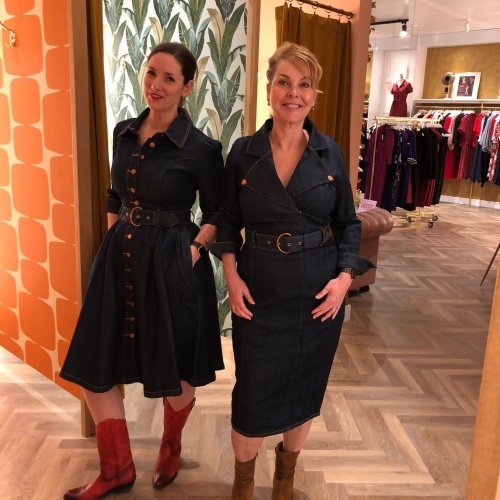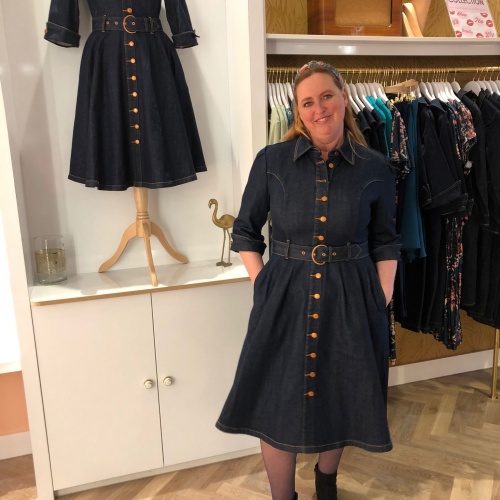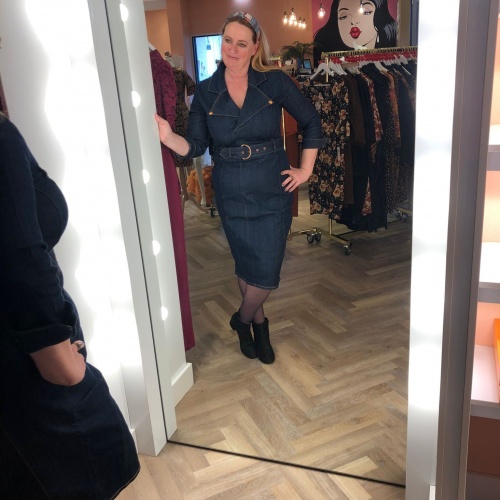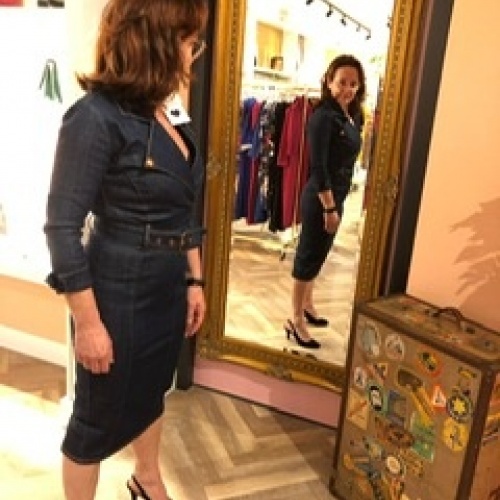 Follow us on Instagram

Follow us on Instagram (@topvintage_store) and participate in fun giveaways and promotions that are only available in the Store.
Answers to your questions
Frequently asked questions
Where is the store located?
Our brick-and-mortar Store is located on the same premises as our office and warehouse at the Wiebachstraat 9 in Kerkrade, the Netherlands. The place to be for great styling advice, a wonderful experience and of course in-store fittings of our wonderful collection. Check the current opening times here.

---
Is it possible to return my parcel in the store?
---
Is it possible to exchange or return items that were bought at our store?
Yes, this is possible within 14 days of the purchase with the original receipt and tag (as long as the item hasn't been worn).
---
What payment methods do you accept at the store?
You can pay for your new purchase using either cash, a debit card (PIN) or a credit card. 

---
Can I pay at the store using a TopVintage gift card?
Yes, our gift card can be redeemed online and at the store. Shop till you drop!